Strathpine Intellectual Property Lawyers
A key feature of any small business, company or entrepreneurial pursuit is intellectual property. Intellectual property includes trademarks, copyrights, patents, designs, plant breeder's rights, circuit layout rights, confidential information, and trade secrets. "Intellectual Property" law protects creative and intellectual efforts.
It is important to protect your intellectual property which often forms the backbone of the business or identifies your brand. In particular, it is increasingly important to be mindful of intellectual property online. Because it is on constant display, there are prime opportunities for others to infringe upon your intellectual properties.
The four most common areas are Trademark, Copyright, Patent, and Design.
Trademark
Trademarks are signs used to distinguish the goods and services of one trader from another. A trademark can include letters, words, name signatures, devices, brands, headings, labels, rickets, packaging, shapes, colours, even scents, and any combination thereof. Logos are prime examples of trademarks and a logo plus a word is known as a 'composite.'
The primary purpose of a trademark is to distinguish one particular set of goods and services from another. Therefore, the trademark must itself convey an identifiable meaning, message, or symbol.
Registering a Trademark
IP Australia is the institution responsible for registering a Trademark. In order to register, there will be an application process that includes searching The Australian Trademarks Online Search System (ATMOSS) to make sure the trademark you are attempting to register is unique enough that it is not already registered. The registration of a trademark also includes examination, publication, and opposition period, and registration fees.
Length of Trademark Registration
Once properly registered, a trademark in Australia will stay registered for ten years from the date the application was filed, however, you may renew the registration indefinitely by paying renewal fees before trademark expiration.
Copyrights
Copyright protection grants exclusive ownership, copying, and licensing rights to creative work. A copyright is a way of protecting original intellectual property with literary, dramatic, musical, or artistic value. Sound recordings, films, radio broadcasts, television programs, and published editions of works may also be included.
Unlike trademark protections, Copyright protection is applied automatically and falls under the Copyright Act of 1968. Copyright law will vary by the nature of the work being protected. Rather than protecting ideas, Copyright instead protects the expression of ideas.
However, there are some exclusions to copyright law, such as ideas, facts, processes, systems or compilations, works that have not yet taken a tangible form, and short titles, names, taglines, and/or icons. Protection under the Copyright Act of 1968 will be lost if copyright is used for commercial or industrial purpose.
Length of Copyright Protection
Once properly filed and depending upon the nature of the work, copyright generally lasts seventy years after the author's death or the first publication after the author's death.
Patent
Patent law covers devices, substances, methods, or processes that involve human intervention and are new, inventive, and useful. Before a patent can be formally registered, it must undergo a rigorous application process conducted under the Patents Act of 1990. When properly registered, patents protect the patent owner's rights to exclusively commercially exploit their registered invention during the life of the patent.
Excluded from patent law are inventions which involve humans and biological processes. Also excluded are: scientific principles, discoveries, artist's creations, mathematic models or plans, abstract ideas, and other purely mental processes. Software patentability is currently questionable, with recent cases debating this very topic. If you have any questions it is imperative to seek legal advice, particularly when the law in question is still relatively undecided.
Length of Patent Registration
Once properly filed, a standard inventive patent lasts for twenty years starting on the date of filing. An innovative patent, on the other hand, will last for seven years.
Design
Design is a form of intellectual property for products with a unique appearance due to shape, configuration, pattern, and/or ornamentation. Like patents, products seeking design protection are required to pass through a strict application process under the Designs Act of 2003. When appropriately registered, a certified design is protected from commercial use, licensing, or sale by anyone but the registered owner.
The main difference between designs and patents is the focus on appearance instead of functionality. The owner of a design only holds protection for the visual appearance of the product. Also, designs differ from copyrights in that they are required to have a commercial and/or industrial use.
Length of Design Registration
Once properly certified, the registered design will be protected for five years after the filing date of the application and registration can be renewed for an additional five years.
Intellectual property issues are generally complex and often require both comprehension of the legal requirements and a practical understanding of the product or work that needs protection. Time is generally a sensitive issue in such cases, with new brands, inventions, and designs being produced every day so don't hesitate. Seeking legal advice from lawyers trained in Intellectual Property Issues will be the best way for you to protect your business and your name.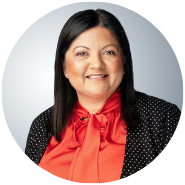 Happy Clients
At Big Law we're dedicated to providing excellent legal help delivered in a manner that our clients understand.

Have had the pleasure of dealing with Big Law for the past 2 years and am very comfortable with their advice and the due diligence applied to all sections of my dealings with them. In particular I would like to thank Mahendra, Melinda and Janelle for the patient and caring manner in which they assisted me through a stressful time. Quality outcomes and quality customer service. Thank you all. - Lynette

Professional and understanding in a time of very exceptional circumstances for us both. Big Law act exactly as you pay for and expect and for that I am happy. I would especially like e to call out Olenska as she was professional and understanding when third parties were letting us down. Well done guys. - Adam Jackowski

Big Law were great to deal with during my time with them. Sylvia, Olenska and Yolande were efficient and very accurate when dealing with my contract and queries. Thank you team for all of your help. - Lacey Carroll

We have trusted Big Law to look after all our legal needs for many years and have never felt the need to use anyone else, trust them completely. - Paul Page

Have been using Tony & the team at BigLaw for many years now for all our legal work including property transactions. Never had an issue ...always handled professionally and speedily. Great local business... - Ian Clark

A good, responsive and extremely professional service with regard to a property purchase. I would highly recommend them. - Bev Carroll

The professionalism of Tony Biggar and his staff especially Michelle Maxwell is unsurpassed in my over 40 years of dealing with Solicitors as a Real Estate Agent. Their negotiating skills, legal expertise and up to date communication held together a very complicated property transaction. My family also had Tony handle Probate, a new Family Trust and Wills to our entire satisfaction. I would, without hesitation, recommend Big Law for any legal matter. - Ian McNally

Tony and Michelle recently assisted us in the sale of our business. They were excellent throughout the process providing expert advice and ensuring the sale went smoothly. I would highly recommend Big Law. - Scott Vickers

Sylvia and the team at Big Law are very helpful, providing plenty of information and always happy to answer the most minor questions to ensure their clients are comfortable and happy. - Kate Mottram

They helped me heaps! Great service - Matthew Boulter

Tony and the team were a great help to us in preparing Will's and Estate management. Thanks to the team there at Big Law. I highly recommend. - Chris Chambers
Why Choose Big Law Lawyers, Strathpine?
At Big Law, our key priority is providing people and businesses of the Strathpine and surrounding areas with the very best quality legal help. Our diverse practice areas mean that we can take care of your issues from the most simple to the most complex. We like to say that we provide the quality of legal help that you may expect from a large Brisbane CBD law firm.
We're conveniently located in Strathpine with ample parking.
No Hidden Legal Fees
At Big Law, you can be guaranteed that you'll never received unexpected legal bills in the mail. We offer transparent legal pricing for all matters.
Top Quality Legal Help
At Big Law, quality legal help is our focus. You can expect from us, the very best legal advice in the matters we specialise.
Conveniently Located
No need to head to Brisbane CBD to get great legal help. We purposely established Big Law in Strathpine for your convenience.