Property Settlements Solicitor in Strathpine
A Property Settlement is the division of property and assets between a couple upon separation of a de facto relationship or dissolution of a marriage. Property assets include, but are not limited to, real estate, motor vehicles, boats, shares, art collections, jewellery, bank deposits and superannuation, as well as interests in private companies. The Family Law Act encourages people to try to reach a settlement without going to court.
There are many factors to be taken into account when negotiating a Property Settlement. These include financial and non-financial contributions to the relationship, income earning capacity, age and health, which person will have a majority share, control and responsibility for any children and the length of the relationship.
In this respect, Dispute Resolution is a specific area of expertise at Big Law. There is often only one opportunity to reach a property settlement that not only complies with the law, but is also fair and equitable to all parties, and which allows them to move forward with their lives.
Contact one of our Strathpine Property Settlements Lawyers at (07) 3482 6999 for legal help with your property settlement cases.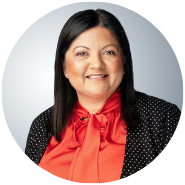 Happy Clients
At Big Law we're dedicated to providing excellent legal help delivered in a manner that our clients understand.

Have had the pleasure of dealing with Big Law for the past 2 years and am very comfortable with their advice and the due diligence applied to all sections of my dealings with them. In particular I would like to thank Mahendra, Melinda and Janelle for the patient and caring manner in which they assisted me through a stressful time. Quality outcomes and quality customer service. Thank you all. - Lynette

Professional and understanding in a time of very exceptional circumstances for us both. Big Law act exactly as you pay for and expect and for that I am happy. I would especially like e to call out Olenska as she was professional and understanding when third parties were letting us down. Well done guys. - Adam Jackowski

Big Law were great to deal with during my time with them. Sylvia, Olenska and Yolande were efficient and very accurate when dealing with my contract and queries. Thank you team for all of your help. - Lacey Carroll

We have trusted Big Law to look after all our legal needs for many years and have never felt the need to use anyone else, trust them completely. - Paul Page

Have been using Tony & the team at BigLaw for many years now for all our legal work including property transactions. Never had an issue ...always handled professionally and speedily. Great local business... - Ian Clark

A good, responsive and extremely professional service with regard to a property purchase. I would highly recommend them. - Bev Carroll

The professionalism of Tony Biggar and his staff especially Michelle Maxwell is unsurpassed in my over 40 years of dealing with Solicitors as a Real Estate Agent. Their negotiating skills, legal expertise and up to date communication held together a very complicated property transaction. My family also had Tony handle Probate, a new Family Trust and Wills to our entire satisfaction. I would, without hesitation, recommend Big Law for any legal matter. - Ian McNally

Tony and Michelle recently assisted us in the sale of our business. They were excellent throughout the process providing expert advice and ensuring the sale went smoothly. I would highly recommend Big Law. - Scott Vickers

Sylvia and the team at Big Law are very helpful, providing plenty of information and always happy to answer the most minor questions to ensure their clients are comfortable and happy. - Kate Mottram

They helped me heaps! Great service - Matthew Boulter

Tony and the team were a great help to us in preparing Will's and Estate management. Thanks to the team there at Big Law. I highly recommend. - Chris Chambers
Why Choose Big Law Lawyers, Strathpine?
At Big Law, our key priority is providing people and businesses of the Strathpine and surrounding areas with the very best quality legal help. Our diverse practice areas mean that we can take care of your issues from the most simple to the most complex. We like to say that we provide the quality of legal help that you may expect from a large Brisbane CBD law firm.
We're conveniently located in Strathpine with ample parking.
No Hidden Legal Fees
At Big Law, you can be guaranteed that you'll never received unexpected legal bills in the mail. We offer transparent legal pricing for all matters.
Top Quality Legal Help
At Big Law, quality legal help is our focus. You can expect from us, the very best legal advice in the matters we specialise.
Conveniently Located
No need to head to Brisbane CBD to get great legal help. We purposely established Big Law in Strathpine for your convenience.